Chorley Masonic Hall's Chairman's Report
Posted on: September 6, 2017, by : admin

Dear Brethren,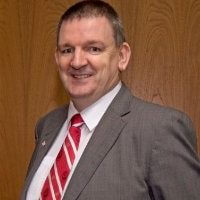 I am pleased to advise that a considerable amount of work has been carried out during the summer recess.
Upon entering the hall the first thing you will notice is the reception area has been decorated. The bright new finish makes it very welcoming for visitors to our hall.
The main function suite has had a major overhaul to the floor. It has been sanded and all stains removed, finished with a gloss finish. The contractor is returning on the 4th September to give it a final Polyurethane polished cover making it suitable for dancing etc.
The carpet in front of the bar has also been replaced. A new cooler system has been installed in the beer cellar to keep the beer chilled and more enjoyable.
Special thanks must be given to Eddie Porter, Vice Chairman Maintenance for organising all the work during the break. In fact, Eddie has spent an enormous amount of time at the hall over the last few
months.
Thanks also to Bryan Hoarty & Malcolm Schofield & Eddie, for their part in decorating the reception area. We have also acquired some seating from Chorley Little theatre which will shortly be installed in the upstairs Lodge room.
Our thanks to Anthony Price (Blainscough Lodge ) for organising the seating from the theatre.
I would also like to thank the Brethren who helped Anthony move the seating from the Theatre to our hall.
Arrangements have been made for the Committee Room/Boardroom to be decorated over the next few weeks.
Brethren I hope you will appreciate that a number of us are working hard to make your hall a more pleasant environment to enjoy your Freemasonry & social functions.
I am also pleased to report that our newly formed Business Development Team are well underway with generating new business and organising some events at the hall. Please have a look at our updated website www.cunliffehall.co.uk
Well done to all and I look forward to reporting further over the coming months.
Peter J. Horgan Hall Chairman.