Friends of Chorley Masonic Hall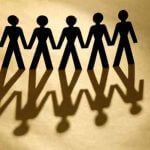 Friends of Chorley Masonic Hall
The Friends of Chorley Masonic Hall exist to support the Masonic Hall in Chorley.
Some of our friends are 'hands on' helping with the maintenance and running of the hall, giving of their time as and when they can. Others give their support by attending events, and telling their family and friends about our events. Then there are some who give us their support by receiving our emails to keep themselves aware of what's going on in the Hall.
Please join our friends and support us in whichever way you can.
Chorley Masonic Hall
Is a beautiful building with a lot of character, a lot of memories
Is our Masonic Home .
Is where we meet masonically.
Is where we meet socially.
Is a building with history, a building with character.
By meeting at Chorley Masonic Hall, we are all part of Chorley Masonic Hall, it belongs to each and every one of us.
Please help us to ensure that we will be able to meet here for many years to come.
Join the Friends of Chorley Masonic Hall now!!!