Chorley Live at 'The Cunliffe'
Posted on: September 6, 2017, by : admin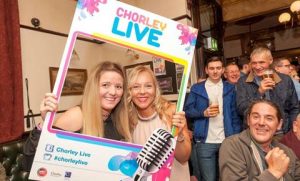 The Cunliffe is acting as host on Friday 6th October to the entertainment event of the year which is back for the fifth year and it promises to be another fantastic weekend of live entertainment.
Chorley Council organises the event alongside the Creative Network and will be taking over 30 venues each night from 7pm with performances on the hour at 7pm, 8pm, 9pm and 10pm.
Entry is via a wristband that costs £5 –that gets you in every venue over both nights and under 12s are free. Wristbands will be on sale from the start of autumn.
The performances cover all genres of music and also include magicians, dance groups and choirs.